Return
Piedmont Physicians Urology Columbus - Bldg. B
1538 13th Avenue, Suite B250, Columbus, GA 31901
Monday - Friday
8:00 AM to 5:00 PM
New Patient Visits

Online Booking
Advanced Urology Care
Piedmont Physicians Urology, located in Columbus, Georgia, specializes in providing focused urological care to Columbus and the surrounding community with our modern diagnostic laboratory and state-of-the-art treatments for various urological issues for the entire family.
Conditions Treated
Erectile Dysfunction, Incontinence, Kidney Stones, Male Infertility, Overactive Bladder Disorders, Pediatric Urology – limited, Peyronie's Disease, Prostate Enlargement, Sexual Dysfunction, Testosterone Deficiency, Urinary Tract Infections (UTI) and Urological Cancers such as Bladder Cancer, Kidney Cancer, Prostate Cancer and Testicular Cancer.
In-Office Procedures
Bladder Cancer Treatment, Bladder Installation of Medication Bladder Scan Residual Monitoring Cystoscopic Procedures, Foley Placement/Change, Hormonal Injections for Prostate Cancer (Lupron, Eligard, Firmagon), Penile Injection, Prostate Ultrasound & Biopsy, Prostatic Urethral Lift, Rezum, Urethra Dilation (male/female), Urinary Flow Testing and Vasectomy.
Services Offered
Blood Draws
CT Scan
KUB and Ultrasound
Flow Study
Nerve Stimulation Therapy
Prostate Biopsy
Urodynamic Evaluation and Vasectomy
Meet our Staff
Elizabeth Chang Wendel, MD
Urology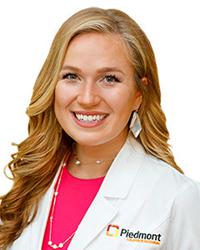 About
Elizabeth Wendel, M.D. completed her Urology residency at Emory, earned her medical degree from Harvard Medical School, and has a B.S. in Biology with Honors from Stanford University. Dr. Wendel has conducted research on the Prostate Health Index, the Personal Patient Profile in Black and Hispanic men with Prostate Cancer, and radical cystectomy in elderly patients. Her clinical and public service interests include prostate cancer, men's health, healthcare disparities, public policy, and veterans' health.
Todd Spry Jarrell, MD
Urology
About
Todd Jarrell, M.D. earned his medical degree at the Medical College of Georgia in Augusta , GA. Where he later completed his Urology residency. He is board certified by the American Board of Urology and just recently passed his board re-certification exams and is certified until 2030. He has over 30 years of experience in general urology.

Dr. Jarrell has been involved in many civic activities. He is on the board of trustees at St. Paul United Methodist Church. He has served as president of the Muscogee County Medical Society as well as the State Urologic Association. He has been on the board of Piedmont Columbus Regional since 2014. He served on multiple statewide committees. He has been active in forming as well as serving on the board of a Captive Medical Malpractice Insurance Company. He continues to be active in quality issues at Piedmont Columbus Regional in Columbus, Ga.
Map & Directions
Piedmont Physicians Urology Columbus - Bldg. B
1538 13th Avenue, Suite B250, Columbus, GA 31901
97.4 miles
Monday - Friday
8:00 AM to 5:00 PM