Return
Piedmont Physicians Breast Surgery Stockbridge
1240 Eagles Landing Parkway, Suite 280, Stockbridge, GA 30281
Monday - Friday
8:30 AM to 4:30 PM
Expert Breast Surgery Services for Breast Cancer and Disease
Piedmont Henry Breast Health Center, located in Stockbridge, specializes in breast health.
Some insurance plans require a referral in order to see a specialist. If your insurance requires a referral, call the office, and we will be happy to assist you. Please allow 48-72 hours to process referrals to specialists.
Services Offered
Breast Cancer Treatment
Fibrocystic Breast Disease Treatment
Breast Pain
Strong Family History of Breast Cancer
Benign Breast Disease
BRCA Testing
Meet our Staff
Christopher J Jean-Louis, DO
Breast Surgical Oncology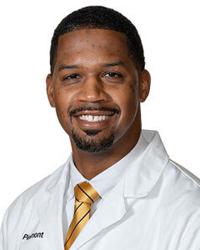 About
Christopher Jean-Louis, Breast Surgical Oncologist, earned his medical degree from University of North Texas Health Science Center and completed his residency at Atrium Navicent Health Medical Center. He received his/her undergraduate degree in Biology/Chemistry from Savannah State University and is board certified in General Surgery. Dr. Jean-Louis has recently completed fellowship training. Prior to joining Piedmont, Dr. Jean-Louis was at the University of Arkansas Medical Sciences Center. Dr. Jean-Louis specializes in benign breast disease and breast oncology Dr. Jean-Louis has a special interest in health disparities, breast surgical oncology, and oncoplastics.

In his spare time, Dr. Jean-Louis enjoys spending time with his wife and two children. He enjoys exercising, reading, and sporting events.

Dr. Jean-Louis is accepting new patients and welcomes most major insurance plans.
Jane Woo, MD
Breast Surgical Oncology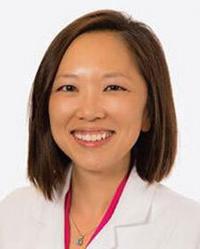 About
Dr. Woo is a surgeon specializing in the treatment of breast cancer and breast related diseases. She has joined the Piedmont Henry community.

Dr. Woo brings with her a wealth of knowledge and experience in nipple and skin sparing mastectomy, along with oncoplastic breast conserving surgery. She is also interested in the management of patients with high risk for breast cancer. Her philosophy of care is that every patient she sees has unique medical issues and a distinct set of social needs that need to be addressed. She is honored to assist in helping patients go through this event in their lives.

She previously worked with the Palo Alto Foundation Medical Group and was Assistant Medical Director for the Breast Cancer Services Program at Sutter Mills-Peninsula Medical Center.

In her spare time, she enjoys spending her time with her husband and 2 children, fine drawing and other arts, and also enjoys the outdoors.
Samantha Denice Jett Stoddard, NP
Breast Surgical Oncology
Map & Directions
Piedmont Physicians Breast Surgery Stockbridge
1240 Eagles Landing Parkway, Suite 280, Stockbridge, GA 30281
23.1 miles
Monday - Friday
8:30 AM to 4:30 PM