Return
Piedmont Physicians of East Ellijay
174 Highland Crossing South, East Ellijay, GA 30540
Monday - Friday
8:00 AM to 5:00 PM
New Patient Visits

Virtual Visits
Online Booking
Primary Care that Helps You Maintain Better Health
Piedmont Physicians of East Ellijay provides routine care that's anything but routine.
Video Visits
Video visits are one more option we offer you for seamless, safe access to the exceptional care you've come to expect from us. If you have a minor illness or other health concern, you can receive a diagnosis, treatment plan, and prescriptions (if necessary) by a Piedmont provider in real time. And it's so convenient—you log in to our virtual waiting room to talk to a provider from your home, car, office, or wherever you are.
Services Offered
Well Visits
Annual Exams
Sick Visits
Sports Physicals
Vaccinations and Immunizations
Workers Compensation
We Welcome Kids, Teens and Adults
Meet our Staff
Asim Kidwai, MD
Family Medicine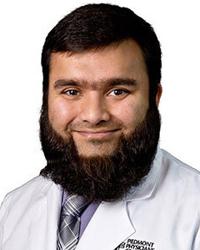 About
Dr. Kidwai received his bachelor of science degree in biology from the Georgia Institute of Technology and earned his medical degree from Universidad Iberoamericana in the Dominican Republic. He completed his residency at Memorial Health University Medical Center in Savannah, Georgia, where he was chief resident of inpatient service and the vice-chair of the quality improvement committee. Dr. Kidwai is certified in advanced cardiac life support, pediatric advanced life support and neonatal resuscitation. He is a member of the American Academy of Family Physicians, Georgia Academy of Family Physicians and the American Medical Association. He is a devoted medical volunteer in the community and has aided in numerous medical relief efforts.

Dr. Kidwai is fluent in English and Spanish. He is accepting new patients and welcomes most major insurance plans.

EN ESPANOL: El Dr. Kidwai recibio su licenciatura de ciencias en biologia del Instituto Tecnológico de Georgia y obtuvo su certificacion dica de la Universidad Iberoamericana en Republica Dominicana. Complete su residencia en Memorial Health University Medical Center en Savannah, Georgia, donde fue jefe residente para los pacientes hospitalizados y vice-presidente del comite para mejorar la calidad de servicios.

El Dr. Kidwai esta certificado por la Comision en Medicina de Familia. Ademas esta certificado en Soporte Cardiaco Avanzado, en Soporte Vital Pediatrico Avanzado y en Resucitación Neonatal. Es miembro de la Academia Americana de Medicos de Familia, La Academia de Medicos de Familia de Georgia y de la Asociación Médica Americana. Es un devoto voluntario médico en la comunidad y ha ayudado en varias labores de socorro medicas a nivel internacional.

El Dr. Kidwai habla fluentemente tanto el idioma Ingles como el Espanol. El esta aceptando nuevos pacientes y recibe la mayoria de los principales planes de seguros.
New Patient Visits

Virtual Visits
Meghan Anne Monsrud, NP
Family Medicine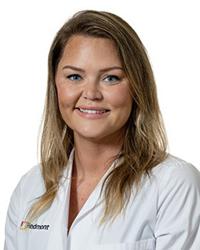 New Patient Visits

Virtual Visits
David Lee Sprinkle, PA
Internal Medicine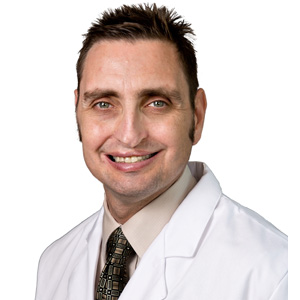 About
David L. Sprinkle, PA-C, graduated first in his class with honors from the physician assistant program at Emory University School of Medicine. He received his Bachelor of Science in business administration from The Citadel in Charleston, South Carolina. Prior to joining Piedmont Physicians, David was a physician assistant at Murray Mountain Medical Center in Eton, Georgia. He is a fellow of the American Academy of Physician Assistants. A former captain in the United States Marines, David is an avid mountain biker, runner and kayaker. He lives in Ellijay with his wife, Amanda, and son, Bradley. David welcomes new patients and accepts most major insurance plans.
New Patient Visits

Virtual Visits
Map & Directions
Piedmont Physicians of East Ellijay
174 Highland Crossing South, East Ellijay, GA 30540
59 miles
Monday - Friday
8:00 AM to 5:00 PM