Return
Piedmont Physicians Neurology Newnan
795 Poplar Road, Suite 110, Newnan, GA 30265
Monday - Friday
8:00 AM to 5:00 PM
Comprehensive Neurological Care
Piedmont offers many options for neurological problems, including those related to sleep disorders, spine conditions, strokes or brain tumors. Our neurology specialists' custom treatment approach uses the latest medications, technology-based treatments and new, non-invasive techniques. Our team also educates our patients about ways to prevent, slow down or reduce symptoms.
Services Offered
Alzheimer's disease
Epilepsy
Multiple sclerosis (MS)
Gillian Barre
Myasthenia Gravis
Parkinson's disease
Stroke
Headaches
Brain tumors
Spine conditions
Meet our Staff
Krishna Jayanthi Goli, MD
Neurology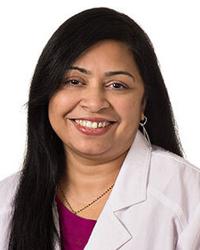 About
Dr. Goli earned her medical degree from Andhra Medical College in India. She then completed her internship and neurology residency at the University of Mississippi Medical Center. Dr. Goli then went on to complete a fellowship in neuro-oncology at the Robert Tisch Brain Tumor Center at Duke University. She specializes in General Neurology, Multiple Sclerosis and Neuro-oncology. Prior to joining Piedmont Physicians, Dr. Goli was practicing at Baptist Medical center and River Region Medical Center in Mississippi. While she was there, she won the Patient Choice award and Most Compassionate physician award three years in a row. Dr. Goli is a member of the American Academy of Neurology, the Society for Neuro-Oncology, the American Society of Clinical Oncology, and the American Association of Cancer Research, and consortium of Multiple Sclerosis. In her spare time she enjoys teaching Indian classical dance, spending time with the family, and of course watching her favorite show. Dr. Goli welcomes all new patients and accepts the vast majority of insurance plans.
Gathline Etienne, MD
Neuro-Ophthalmology
About
Gathline Etienne M.D. earned her medical degree from the University of South Florida College of Medicine, where she also completed her internal medicine internship. She completed her neurology residency at the University of Florida- Jacksonville. Prior to joining Piedmont Physicians, she completed a neuro-ophthalmology fellowship at Bascom Palmer University of Miami. She holds a license from the American Board of Psychiatry and Neurology. Dr. Etienne has a special interest in MS and clinical research. Her passion is to empower individuals to be better and help them recover to their full potential. Dr. Etienne welcomes new patients and accepts most insurance plans.
Danielle Marie Underwood, NP
Neurology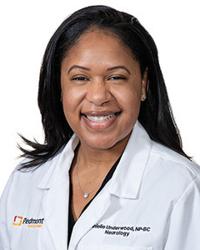 About
Danielle Underwood, AGNP-BC, earned her degree from MGH Institute of Health Professions in Boston, Massachusetts. She received her undergraduate degree in Public Health from the University of Massachusetts Amherst.

Danielle re-located to Georgia from her home state of Massachusetts in 2016 and has been practicing medicine for 7.5 years. Prior to joining Piedmont, Danielle worked as an RN and prior to starting her career in health care, she enjoyed work in microbiology and cancer research. She has a special interest in seizure disorders and is a Professional Advisory Board Member for the Epilepsy Foundation of Georgia.

In her spare time, Danielle enjoys spending time with her husband and their dog Lola. She enjoys visiting her family in Boston, bird watching, interior design and reading mystery novels.

Danielle is accepting new patients and welcomes most major insurance plans.
Map & Directions
Piedmont Physicians Neurology Newnan
795 Poplar Road, Suite 110, Newnan, GA 30265
36.5 miles
Monday - Friday
8:00 AM to 5:00 PM