Return
Piedmont Physicians Urology Brookhaven
3925 Peachtree Road Northeast, Suite 220, Suite 220, Brookhaven, GA 30319
Monday - Friday
8:30 AM to 4:30 PM
New Patient Visits

Online Booking
Advanced Urology Care
Getting better starts here at Piedmont Physicians Urology Brookhaven. We provide a supportive environment that's comprehensive, compassionate and focused on delivering highly individualized care to our patients.
We offer leading-edge urologic treatments complemented by today's most sophisticated technology and advanced research.
Conditions Treated
Hematuria (blood in the urine), urinary tract infection (UTI), urinary tract obstruction, BPH (enlarged prostate), kidney stones, incontinence, urinary symptoms, urethral strictures, ejaculatory dysfunction, kidney cancer, prostate cancer, bladder cancer, testes cancer, erectile dysfunction, low testosterone, male infertility, intimacy counseling (Atlanta only), Peyronie's disease
Treatment options are available for men and women at both locations. Pediatric services are only offered at our Newnan location.
Our physicians are board-certified in urology and have years of specialty training. They care for patients with urological conditions throughout the state of Georgia. Meet the team and learn more about their experience, expertise and commitment to excellence.
Note: Some insurance plans require a referral in order to see a specialist. If your insurance requires a referral, please call the office, and we'll be happy to assist you. Please allow 48-72 hours to process referrals to specialists.
Services Offered
Minimally invasive surgery, such as:Robotic prostatectomy for treatment of prostate cancer
Robotic radical cystectomy for treatment of bladder cancer
Robotic-assisted radical/partial nephrectomy for treatment of kidney cancer
MicrosurgeryVasovasostomy (vasectomy reversal)
Varicocelectomy
Microsurgical testicular sperm extraction (micro-TESE)
Microsurgical epididymal sperm aspiration (MESA)
Penile implants
Vasectomy / vasectomy reversal
Meet our Staff
William Michael Scaljon, MD
Urology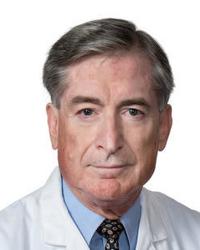 About
With more than 34 years of experience, Dr. Scaljon is one of the area's most respected general urologists. He earned his medical degree at the University of Tennessee College of Medicine, after earning a Master of Science in Microbiology at Memphis State University and dual undergraduate degrees in Chemistry and Biology at the University of Oklahoma. Dr. Scaljon has practiced at Piedmont Hospital since 1978, where he served as Chief of Staff and served on the Board of Trustees. He has also led a number of clinical research trials in urology, taught Surgical Anatomy Technique at Emory University School of Medicine and served as a pharmaceutical consultant. The contributor to several urology textbooks, he is certified by the American Board of Urology and the American College of Surgeons. Aside from his expertise in general urology, Dr. Scaljon specializes in treating urologic cancers and stone disease. In particular, he is known for using radiation seed therapy to treat prostate cancer. Dr. Scaljon welcomes new patients and accepts most insurance plans.
Map & Directions
Piedmont Physicians Urology Brookhaven
3925 Peachtree Road Northeast, Suite 220, Suite 220, Brookhaven, GA 30319
5.5 miles
Monday - Friday
8:30 AM to 4:30 PM