Return
Piedmont Physicians Pulmonary Columbus
500 18th Street, Suite A30, Columbus, GA 31901
Monday - Thursday
8:00 AM to 5:00 PM
Friday
8:00 AM to 12:00 PM
New Patient Visits

Online Booking
Piedmont Physicians Pulmonology
Piedmont Physicians Pulmonology, located in Columbus, Georgia, specializes in diagnosing and treating pulmonary (lung) conditions and specific diseases of the chest, particularly pneumonia, asthma, COPD, emphysema and complicated chest infections.
Conditions Treated
Asthma and COPD, bronchitis, chronic cough, hemoptysis, lung cancer, obstructive sleep apnea, pleural effusion, sarcoidosis, pulmonary nodules
Services Offered
Bronchoscopies
Endobronchial ultrasound lymph node biopsies
Electromagnetic navigational bronchoscopies
Bronchial thermoplasty
Thoracentesis
Pulmonary function tests
Methacholine challenge tests
Meet our Staff
Jai Surana, MD
Pulmonology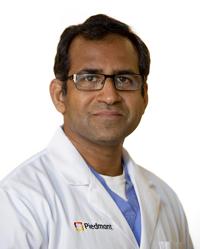 About
Jai Surana, M.D. is board-certified in pulmonary disease and internal medicine. He completed his fellowship in pulmonary medicine at the University of South Carolina in 2014, internship and residencies at Mercy Fitzgerald & Mercy Philadelphia Hospitals in 2012. Dr. Surana completed medical school at Ravindra Nath Tagore Medical College in 2001.

Dr. Surana has written over half a dozen publications on tumors, stroke and compliance with lung protective ventilation.
Thomas Getzen Fortson, MD
Pulmonary Critical Care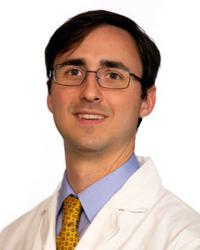 About
Thomas Fortson, M.D. was the chief fellow as he completed his pulmonary and critical care fellowship at Augusta University Medical Center in early 2018. He was the chief resident as he completed his internal medicine residency at Georgia Regents University in 2014 and completed his internship in internal medicine at Georgia Regents University in 2012. Dr. Fortson completed medical school at Medical College of Georgia in Augusta in 2011.

Dr. Forston is a pulmonologist returning to the Columbus area; he graduated from Pacelli High School in Columbus in 2003.
Brandy Colleen Mize, MD
Pulmonology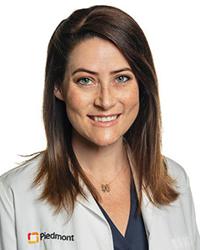 Map & Directions
Piedmont Physicians Pulmonary Columbus
500 18th Street, Suite A30, Columbus, GA 31901
97.4 miles
Monday - Thursday
8:00 AM to 5:00 PM
Friday
8:00 AM to 12:00 PM